Slideshow with Music Works Better!
How Proper Selection of Music Can Transform Your Slideshow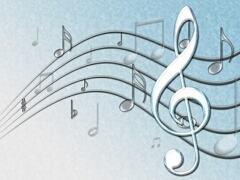 As much as animated slideshows are better than static photos, slideshows with music are better than ones without it. Indeed, while eye sight is the source of up to 90 percents of information coming to the brain, it is hearing that provides those tiny details, which make the perception natural and vivid. Well-fitting music can turn even an average slideshow into a good one, while quality work topped with matching sound accompaniment will look astonishing, bedazzling everybody who watches the slideshow.
How to Make a Photo Slideshow with Music
So, how to add music to a slideshow? The easiest way to create a harmonic mix of photos and music is using specialized slideshow software like SmartSHOW. You can learn more about this picture slideshow maker here. Apps like this are easy to use, don't require deep knowledge in graphics editing or montage, and feature a number of options to create your music slideshows with minimum efforts.
Armed with a proper instrument, you can start selecting the music for your slideshow. Here are some tips and tricks you can use to make music not merely a background for the composition, but a full-fledged part and a vital component of the whole slideshow project.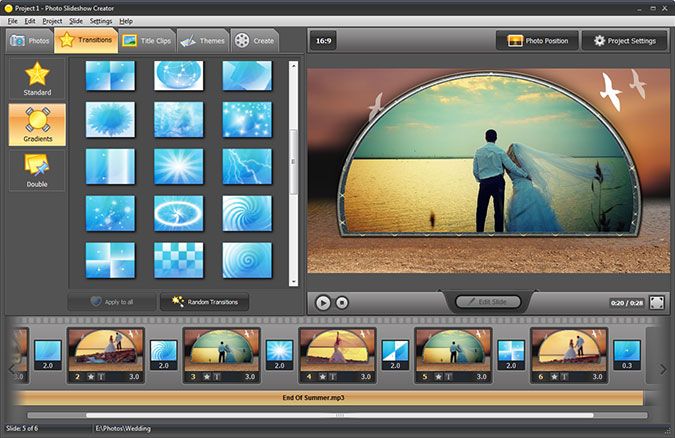 1. Music should match the theme of the slideshow. Choose lyrical, romantic songs if you are creating a love story slideshow. Rock-n-roll is best for accompanying red-hot blow-outs, while jazz music can both bring some melancholy to the slideshow and make it truly unique and memorable.
2. Music sets the mood. A funny photo coupled with sad blues music looks sad or at least lyrical; a serious face supported by ridiculous sounds makes a comic impression. Think of what goal you pursue with your creation and choose the music accordingly.
3. Keep the music background laconic. All popular slideshow makers including SmartSHOW offer a range of possibilities to cut a music file and use only the exact parts you need rather than the whole long track. With proper selection of musical fragments you can add a second meaning to the slideshow or put focus on the most important episodes.
4. Music can be the central element of the slideshow. Aside from adding music to a slideshow you can make the whole show around your favorite song. What do you feel and what do you think about when you hear it? Find the best images to describe that and make your own slideshow clip for the song!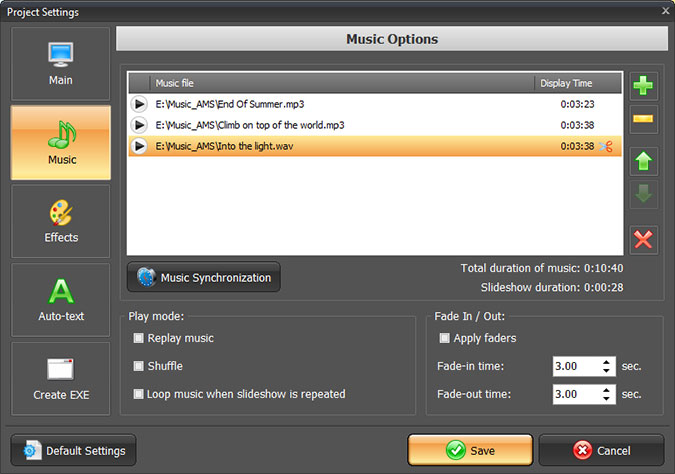 Express Yourself and Impress Everybody Else
SmartSHOW offers a wide range of capabilities to realize your creative ideas. The app provides supporting for WAV, MP3, WMV audio formats. You can import as many songs as you like. There are convenient and intuitive tools to cut an audio file and to precisely synchronize it with each slide and each transition. Fade-in and fade-out effects help to make smooth transitions from one song of the slideshow to another.
A harmonic fusion of picturesque photos with accurately chosen music and nice transition effects is a key to a spectacular slideshow that will touch everyone. And SmartSHOW may be the key to this harmony.