Family Slideshow Ideas
Bring Your Family Closer
The modern world dictates its own terms and sets busy pace for your life, with almost no free time being left for your family. This kind of aloofness is inevitable but it doesn't mean that you must completely sacrifice your family on the altar of work. If you feel that your loved ones grow apart, you shouldn't stand on the sidelines. There are plenty of activities that will bring your spouse and children closer, and viewing photos is one of them.
SmartSHOW software, creative and user-friendly slideshow software, will make travelling through your old memories a good tradition and turn printed pictures or digital shots into a spectacular family slideshow. In case the wide choice of possible scenarios makes you dizzy and you're out of any fresh ideas, we've prepared a list of family occasions which deserve to be captured in a grand multimedia slideshow.
Below you'll find inspirational tips on what to do with your family photos and a slideshow example that presents the biggest family events in a unique and touching way.
Wedding Day Story
So, where to start? Probably, you remember the main character from the TV series "How I met your mother?" who was trying to tell his children a long story of their parents' acquaintance. Don't bore your offsprings with tedious narration. Present this starting point in the history of your family in a more artistic way by completing your sappy storyline with visual images and popular tunes. Make a mesmerizing slideshow out of your wedding photos. Show your daughter the bride's wedding dress and impress your son with a wild after-ceremony party. Evoke this beautiful day not only in your memories but on the screen of your computer or TV set.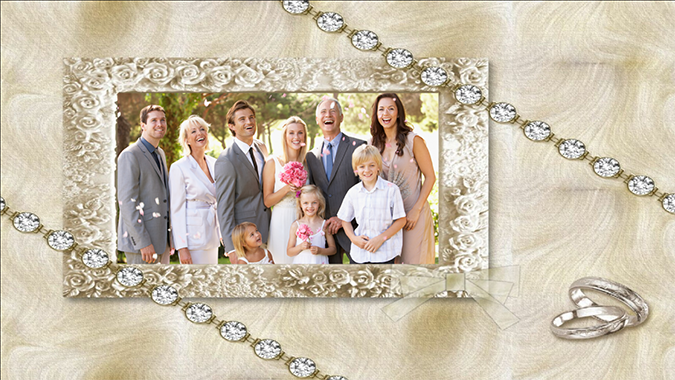 Baby Birthday Slideshow
Everything happens for the first time and that's why these precious moments shouldn't be lost. The arrival of a baby is a ground-breaking event which turns your whole life upside down. Its first step, first word and first birthday party take place only once and are worth to be put in a fabulous slideshow. Just imagine the joy on the faces of grandparents and family friends when they see a touchy slideshow movie about your sweet baby. Moreover, many years later you'll be able to present this multimedia to your grown-up children and walk them through all the milestones of their life.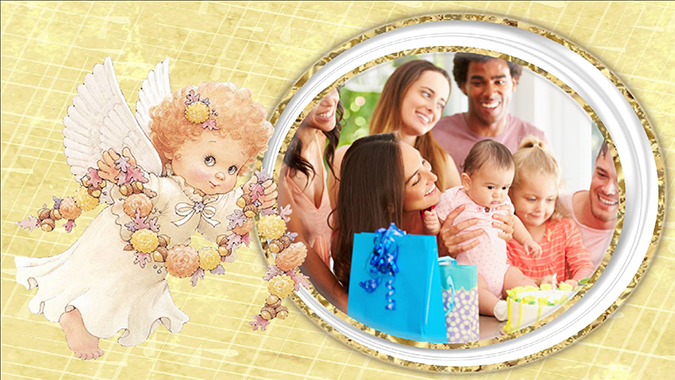 Travel Photo Movie
Your family slideshow doesn't need to be a representation of one member's life story since its crucial point is to bring your family together and relive those activities that once boosted closeness, friendship and love. In this case family travelling is the best idea. Whether it is camping, mountain skiing, cycling ride or holidays spent at the seaside, you can transform the taken photos into a real tribute to your sense of adventure. Apply themed templates, add suitable text captions, and find yourself on a dream-holiday once again.
Family Holiday Slideshow
There couldn't be a more fitting time to share cherished memories than the holidays. Every year Christmas, New Year, Easter and other celebrations gather your family over the festive table. Look back at the past year, choose the most special activities that happened in the family and create an original photo slideshow. Traditional family get-together can also become more than a sequence of photos. Make a slideshow about your children unwrapping Christmas presents or racing round the garden in a search for hidden chocolate eggs during Easter. This way family reunion will be a truly unforgettable occasion.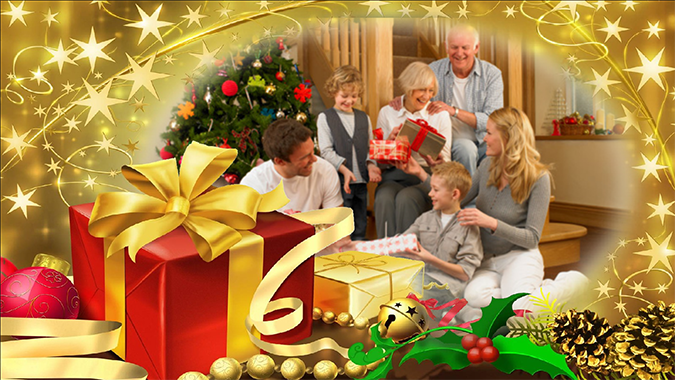 Good Songs for Family Slideshow
Hollywood directors would tell you a great lot about the importance of the right music. Surely, you don't want your family slideshow to be a dull slide projection. Then set an engaging narrative tone with a suitable music accompaniment. Find meaningful lyrics and let the slideshow maker sync them with the chosen photos into the perfect movie. Check out this list of great songs which will give your presentation the much-needed hype:
Sister Sledge – "We Are Family"
The Rembrandts – "I'll Be There For You"
Barenaked Ladies – "Be My Yoko Ono"
Edwards Sharpe feat the Magnetic Zeroes – "Home"
Captain feat Tennille – "Love Will Keep Us Together"
Judy Garland – "Have Yourself a Little Merry Christmas"
Isreal Kamakawiwo'ole – "Somewhere Over the Rainbow"
Marvin Gaye feat Tammi Terrell – "Ain't No Mountain High Enough"
Share the Most Memorable Moments
Click the 'Play' button and watch a unique slideshow example that can tell the story of your family with carefully chosen photos of you all together.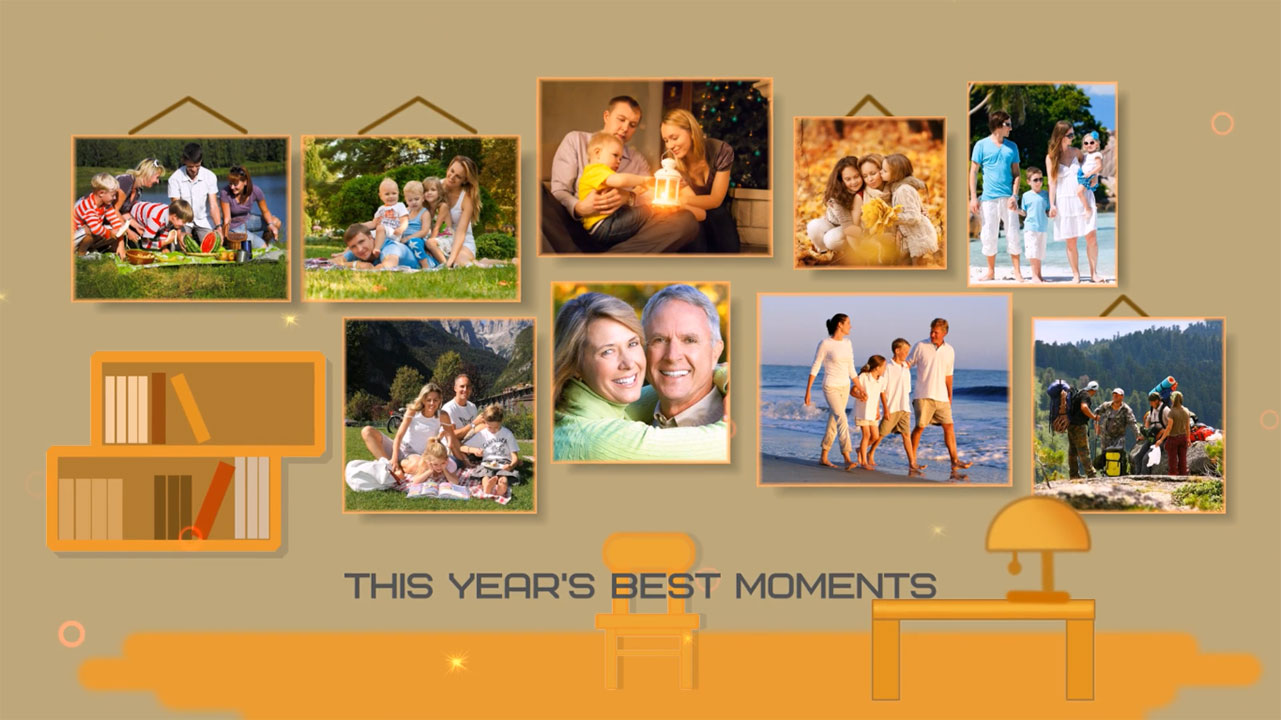 Nowadays slideshows serve as powerful means which take you to places where you ache to be again. They are like time machines that set you in the past and revolve long-gone memories. Hopefully, these ideas will come in handy when you decide to make your own family slideshow, telling amusing and nostalgic stories about quality time spent together. And if you'd like to save your slideshow for long-term storage, then you should definitely burn your masterpiece to DVD and keep it to yourself or even give as a valuable present.
Tell engaging slideshow stories and tie your family together!