Happy Birthday Slideshow Ideas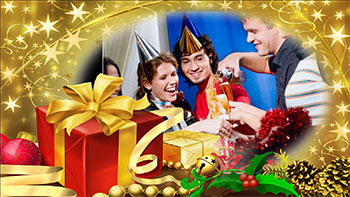 A Present of Sweet Memories
Giving presents is perhaps one of the most pleasant parts of the birthday celebration, both for the birthday person and for the givers. Yet a birthday present is not necessarily something material; after all, gifts are all about emotions, and what can bring more positive emotions than past happy moments, screams of laughter or simply pleasant occasions caught on photos?
Decide what kind of birthday slideshow to make:
First-Class Birthday Slideshow in Minutes
With modern slideshow software you can give your friends and relatives a unique, spectacular present that will surely make them smile. A nicely rendered birthday slideshow displaying the best moments in a breath-taking artistic way accompanied with the appropriate music and special effects is an excellent present for the birthday of your mom, the best friend or the one you love. You don't have to master the secrets of video montage and retouching to make a perfect birthday photo slideshow. With an app like SmartSHOW, the whole process takes minutes! Here are some birthday slideshow ideas you can borrow: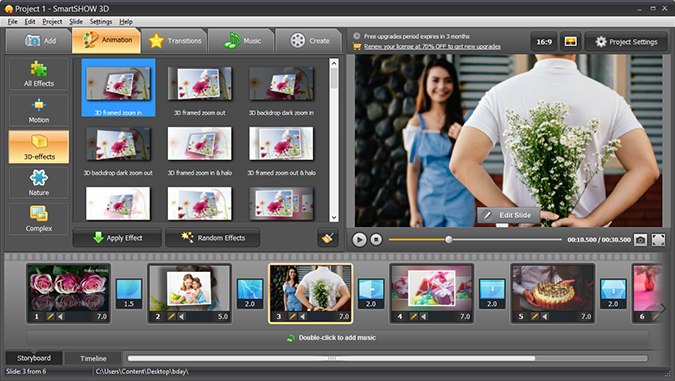 "Happy Birthday, Mom!"
Making gifts to moms is not easy. On one hand they are glad to receive almost any present from their children, on the other hand… hell, they're our moms! They deserve the best! Imagine a slideshow of the lightest moments you and your mom had: here she is holding you one year old; and here you are walking together in the park with you driving that ugly old bicycle – go through your family photo archive and choose the shots describing your feelings best of all. Make your own photos too! Now put them into a slideshow and compile a nice DVD you could play during the celebration. "Happy birthday, mom! Thanks for being here all the time!"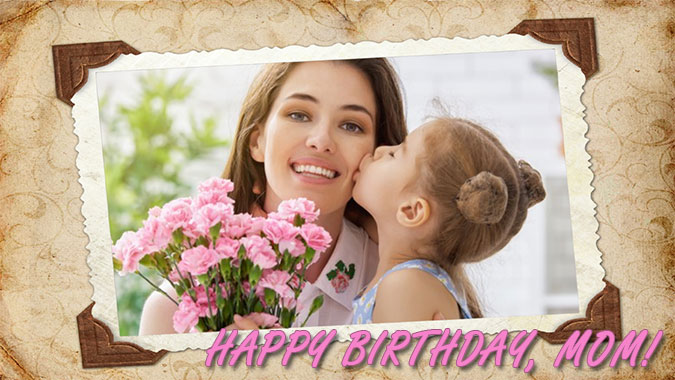 The Best Present for a Friend
Here is your friend. He's got everything, or at least you think he has. What can you present him? Make a birthday slideshow! Loud parties, funny adventures, places you travel together or people you both meet, photos of the important moments you shared or maybe shots of funny or awkward incidents to make everybody on the party laugh? You choose! Finally, turn all of the photos you selected into a vivid, lovely composed birthday slideshow with stunning effects and catchy music. That's what friends are for!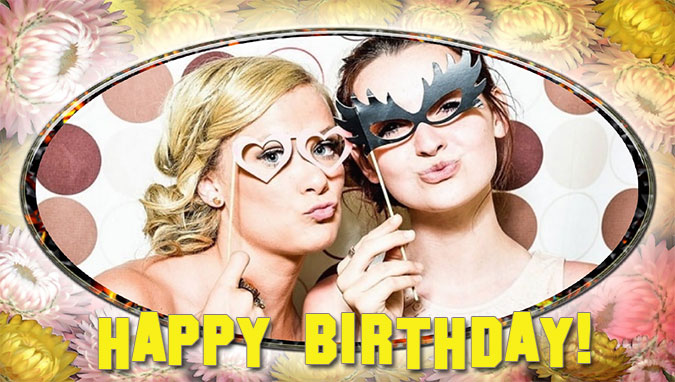 Romantic Slideshow as a Birthday Present for Your Love
With an accurately composed slideshow you can give your beloved one the best birthday present she or he ever had! Take your song (you do have your song, right?), choose an appropriate background for photos and add some more romance with special effects: heart-shaped fade-ins and outs, beautiful flowers or snowflakes should create the mood. Do not try to make a mere slideshow; try to reveal what lies in the center of your soul, and use vast capabilities of the slideshow maker to express this.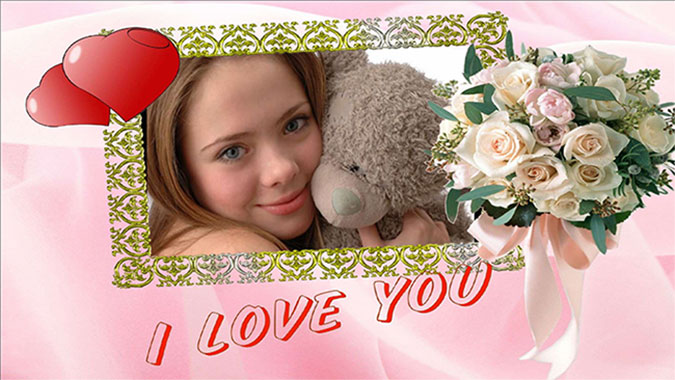 The number of birthday slideshow ideas is countless. Your imagination along with the capabilities of Smart Slideshow Maker will help you create a wonderful happy birthday slideshow or even a video greeting card. Download the program now and make the best present in the world for the people you love!